About our Center
The Redding Meditation Society is a 501(c)(3) charitable organization, and your donations are fully tax-deductible as allowed by law. The use and operation of the Redding Meditation Center are made possible entirely by donations from our members.
Our mission is to help people develop the self-awareness and inner peace necessary to live skillfully. We do this by providing a serene, contemplative space for insight meditation under our resident Buddhist monks' gentle and experienced guidance, all in a supportive community of fellow practitioners. We warmly welcome novice and experienced practitioners of all faiths.
The Center for Mindfulness & Insight Meditation is operated by the Mahasati Insight Meditation Association, a nonprofit 501 (c)(3) organization dedicated to helping people reduce suffering through the development of mindfulness and self-awareness. We provide a place for classes and weekly practice where people can come together to support their meditation practice under the guidance of experienced teachers.
Our focus is experiential and does not require adherence to religious doctrine. We practice a form of insight meditation known as Mahasati meditation. Some of us have been practicing for many years and continue to reap the benefits of practice; others are just beginning.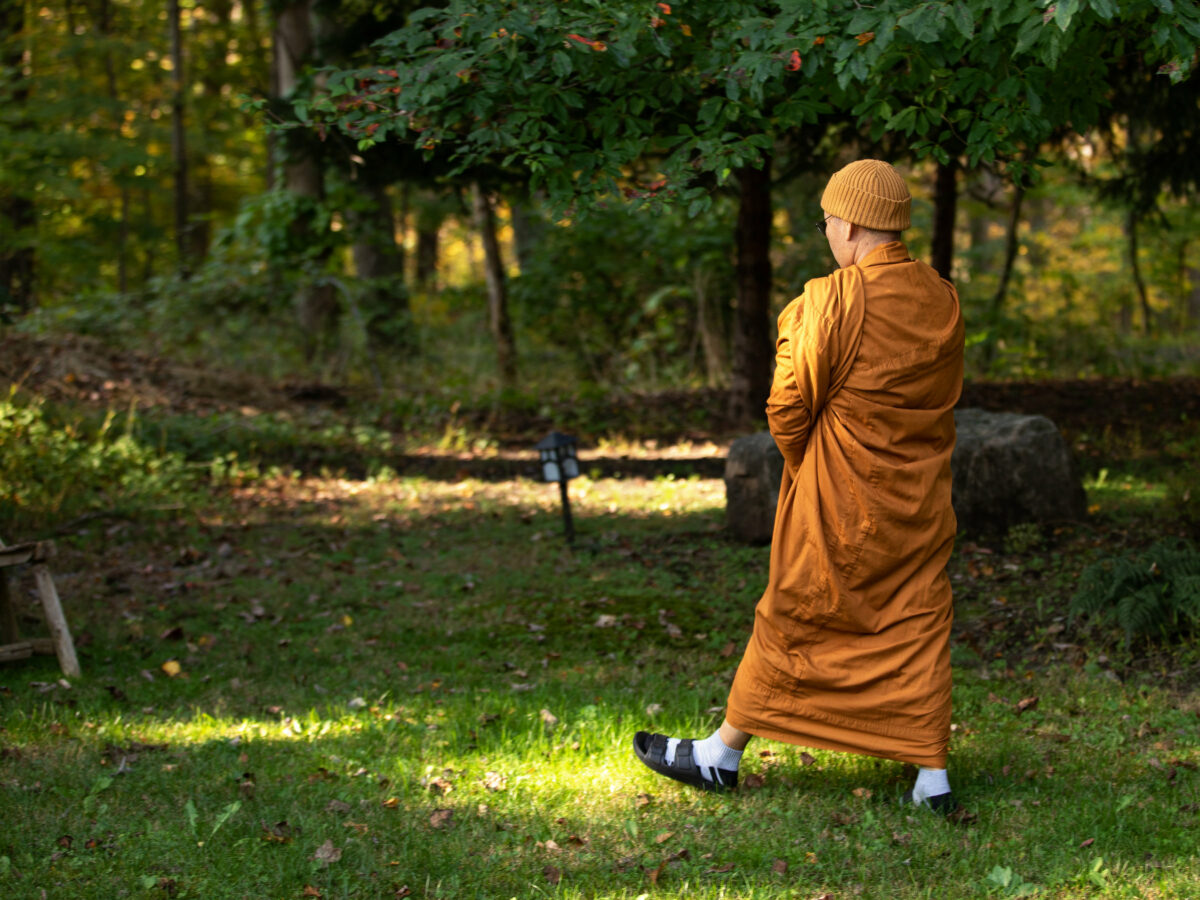 We are very fortunate to have an extremely knowledgeable ordained meditation master from Thailand in residence.
Achan Da Nilpant
Achan Da Nilpant has taught meditation for over 25 years and is the abbot of the Redding Meditation Society. He was one of enlightened monk Luangpor Teean Jittasubho's closest students.
After three years of working on the farm with his parents, he returned to monkhood. His parents approved his decision, and he was ordained at Supararam Forest Monastery in 1971. After hearing many recommendations from practitioners, Achan Da pursued Luangpor Teean but didn't find and meet him for two years. He studied under Luangpor Teean's guidance for three years and practiced patiently and diligently, step by step, through the stages of the practice until he reached the end of suffering.
He was born in Nonsawang village, Roiet Province, in Northeast Thailand, on August 16, 1951. After finishing elementary school, he became a novice monk for five years. He disrobed at 17 when his parents moved from Roiet to Nakonpanom. He worked on their farm planting rice and other crops, but they struggled to survive. He was always innocent, friendly, generous, patient, and sincere. He didn't like fighting and was always polite and respectful to others.
Luangpor Teean encouraged Achan Da to teach throughout Thailand, and they worked together until Teean died in 1988. Achan Da made his first visit to America in 1993 and continues to teach here.
Mahasati Meditation
Insight meditation practice at the Center is inspired by the teachings of Thai Buddhist Meditation Master Luangpor Teean Jittasubho and advocates the following core principles.
The recognition that there are degrees of relief from suffering—up to its total cessation.

The complete cessation of suffering is possible for each of us with diligent practice.

This release from suffering is based on seeing clearly, for oneself, the actions of one's body and mind in the present moment, and begins with the distinguishing of physical reality from conceptual thought.

The realization of this cessation of suffering is most likely when both formal meditation practice and practice during daily life are supported and combined.